Univac Furncrafts Private Limited






Works : J -1, Industrial Area, Udyog Nagar,





Rohtak Road, New Delhi - 110041, India.





Email :
blisshookahflavor@gmail.com





Mobile : +91-95555 34055;  +91-81304 71841,





Tel : +91-11-4914 7858, 4571 8480, 4512 8932.
Australia office : -

18, Manfred Street, Watsonia, 3087 VIC,

Contact person : Mr. Praveen Rao

Tel : +61- 466 233 234.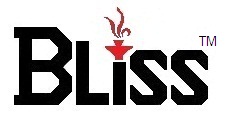 Bliss Hookah flavors list :-

" Bliss " The ultimate hookah smoking pleasure. Bliss is a completely new concept of hookah tobacco. Bliss Tobacco Fruit Mix are handcrafted to absolute perfection. Bliss hookah tobacco is infused with the most meticulously picked natural and artificial made flavors bringing the most enjoyable shisha tobacco. Bliss tobacco is a premium blend made from only Golden Virginia tobacco leaves, embodied with food grade vegetable glycerin and top quality honey. We supply Bliss hookah tobacco and Bliss shisha herbal non tobacco flavors from India and export to all across the world. All the popular hookah flavors available.